Best pole barn to live in
My parents purchased this property on 50 acres of land with a farmhouse and this barn, so when we moved back to Ohio, the farmhouse was available, and it's everything you can hope for moving back to your hometown.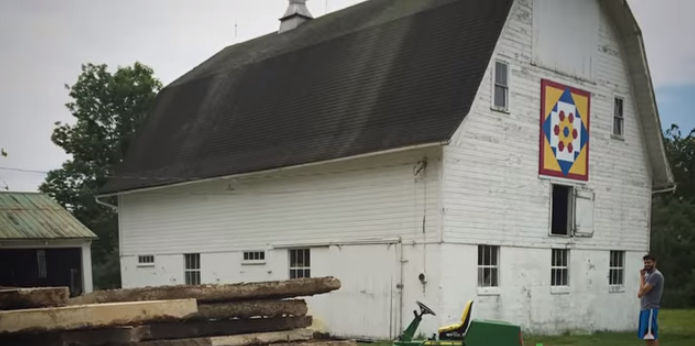 The first kid came along things got a little smaller, then the second kid came, and it got even smaller. Our first instinct was to build, and when that seemed not realistic, my mom, suggested why don't you guys renovate the barn. Growing up here and seeing it as a barn, I could never imagine this old dusty, dirty barn transformed into a nice cozy home.

We started off with a family friend, architect, to help us just get the process started, and we started changing direction a little, so we wanted to find somebody else who had a lot of experience working on barns. We went on Houzz, and saw one of our projects, which is was a home and office, which is a bank barn built in 1810. – The profile on Houzz, it was so compelling because we knew he had done it before.
For decades we have been doing historical structures, farmhouses, old buildings. Everyone said that he did amazing work. He had great reviews. What do we want? – We showed him our plans that we had, and he instantly said yes to this. This is going to work, this isn't going to work and yeah, I think that was the point where we knew okay this is possible, and I think we've found the person who can make this happen for us.
First, we analyze if the structure is sound enough to be converted into a home, and we felt that it was. That was step number one. Step number two, we went through the design elements we had done before with Crystal and Andrew, and recommended we wanted to bring it to their barn, and they liked that. And then number three, it was the design layout of what they wanted. And then number four, how do we keep the structural integrity of the barn and yet still make it look the way that they want?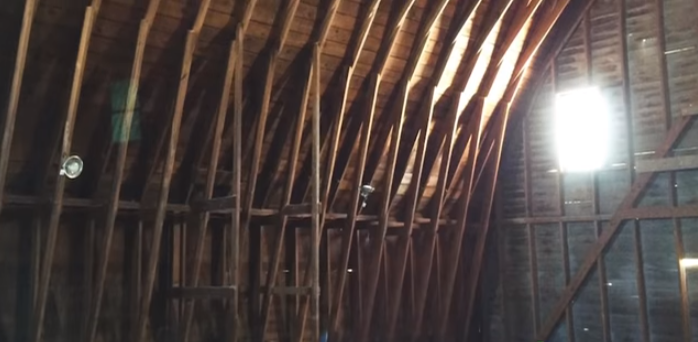 For example, with this structure, the large windows that we have at the one gable end took a lot of engineering. We wanted to make it feel like the access to the outdoors was right at your fingertips. This barn, it is extremely unique with its bracing that holds it up. It gives it integrity and beauty, and we had to be very careful as we cut into these braces, how do we make it work to keep it strong.
For the design concept, we collaborated by using the photographs from Houzz, and they have their idea books. They share those with me, and then we start going back and forth with that. One of the things I loved about Houzz was that you could filter by your style, so being able to narrow down different looks was helpful. So, they were coming back with this very open design, rustic and yet a contemporary blend, so when we started designing railings and the windows, and the kitchen, it all started following that pattern.
I essentially wanted a kitchen that leads into the dining area, that leads into the family room, so if I'm in the kitchen I can talk to people. You must realize with a barn; everything must follow the scale of the barn. That's with the windows, the doors, the lighting, the kitchen, so the trick is how do we get the rooms to be a comfortable size, keep them in proportion. We added the loft in the barn, one, just for more living space, but also to enclose the kitchen because we felt like if there's not a ceiling, where do things end?
We wanted to have something where multiple groups could hang out together and still be together but have different seating areas. We have the reading nook, which is it's a place that is separate from the main living space, but it's still connected, so you still feel a sense of togetherness with people who are doing different activities.
So, we always knew that the bedrooms would go downstairs, and it's simple down there. We knew we didn't want a big bedroom or a big bathroom. We don't hang out in our bedroom. We hang out up here.
When you come to the front door, it's as if to say to a visitor, just go upstairs. That stairwell must be in scale with the barn. My style is sort of eclectic. I mean, we wanted it to be more modern, just in terms of how the finishes were just because it's a barn, and we don't want to overdo it with the rustic look, it's a barn. We also like a lot of natural finishes, so we kept the natural wood floors.
We knew we wanted to keep the floors in the barn just because they're unique. Plus, they're laid at an angle, which we always thought was a little bit more interesting just visually.  They loved the look of the old, so we figured out ways to work around it with the radiant heat and the added insulation, and they get the old true look to the barn, which is what they wanted.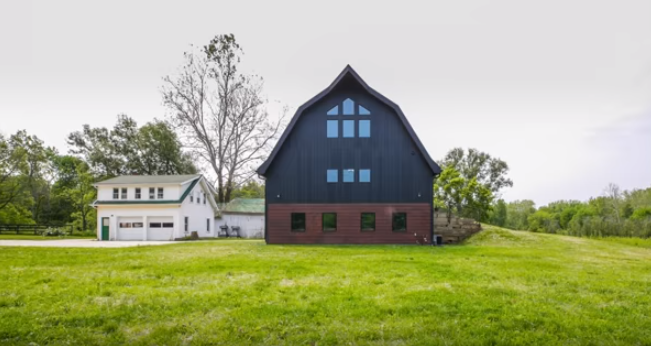 Tim really helped with energy usage within the house. He was very adamant about doing radiant heating just because to do forced air in this huge loft space would have been so expensive and not very efficient at all. He had a plan what to do with the roof. My favorite part of the house is the framing that holds up the roof. When I first crawled in here and it was a dirty mess, and I got up on these rickety stairs to the main floor, and I looked up and saw the structure, it was phenomenal. This is a pole barn you can live in.
Not many barns are like this, and we knew right then and there we had to preserve that, so we ended up putting insulation panels over on top on the outside, and then built a new roof on top of that. So, they have all the energy efficiency, but they still have the big look inside.
He knew what the important things were to us, and thought about the practical side of stuff, not just the aesthetics of it. This barn originally did not have a bank, so it is not known as a bank barn, but Andrew wanted a bank. I guess one of the biggest challenges was access to the outdoors from the second floor. I just didn't like the idea, especially with small children, of looking out the window and seeing them out there and needing help and having to go run down the stairs to get outside.
We came up with a way of making a wall, back-filling it, putting sandstone on either side, and to this day it looks like that bank has been here forever. We're very excited because it turned out the way that we had planned it, and of course that was the collaboration with the owners.
The build process itself, you just must have a lot of patience. I feel proud of it. I mean, it was a big undertaking. The saving of the wood floor, the grand stairway, the unique heating and cooling that we did, the bank, you put all those elements together, and it really makes this truly a one-of-a-kind pole barn you can live in, and it will never be duplicated.