Pole barn kits are becoming very popular because they are able to provide additional storage space and because they are very good to look at. Many homeowners also like pole barns since they add value to any property.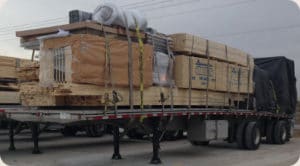 There are many kits available to help you construct a pole barn home. The pole barn kit comes with step by step instructions, plans, and materials you need to help you build a good pole barn house. The kits are available in different sizes. It does not matter whether you want to build a big or small pole barn as you can get any size you need.
Choosing your pole barn carefully is very important since you may find the best lumber and quality materials. These materials included wood trusses that follow the building codes, concrete footers, metal roofing and siding, fasteners for the roof, waterproof touches along with the walls and doors.
Some kits offer rectangular and square designed structures from small to large sizes. You can find a kit to help you build a warehouse or even one to help you build a small barn to add to your property.
Apart from the common square and rectangle shapes, you can also find L and T designs. These are unique ways to make your place more interesting. Whether you want to use it as an extended home or if you want to use it for storage of equipment or animals, this type of building has proven to be useful.
The major benefits of a pole barn house are the fact that they help you do the project on your own. This will save a lot of time and money since you do not have to hire other people to help you build the pole barn. All the instructions are provided meaning your work is made easy.
The kits give homeowners easy and affordable solutions. This will help them build efficient structures they can use for different things. It is very enjoyable to learn and do the job by yourself especially if you enjoy doing woodwork or building structures.
No matter the type of kit you choose, you will have to buy paint to treat all the unfinished surfaces of your barn. You will also need a stain or repellent to finish the painted surface of your barn. Even though a high-quality finish costs more, it is worth every penny since it will extend the life of any new pole barn homes as well as help the look of the structure for many years to come.