A pole building is just another way to make the necessary framework for a building that can support and frame all the various loads and elements that a building requires. You can have a pole barn house that will have siding and roofing that can match any other home in your neighborhood.
Pole barn house plans offer a lot of flexibility in the internal arrangement of spaces. In this method of constructihttp://www.greinerbuildings.com/pole-building-homes/on that uses posts and frames, you will find no load bearing walls or any other interior supports. This method gives an open floor plan for the enclosed area that can be adapted in any way to address the specific requirements that any homeowner will have. A pole barn has a mainly wooden structure and has wooden posts that make up their support structure. Space on which you build a pole barn house must be flat and have ground that is well consolidated with adequate drainage all around the plot. It can always help if the area you build on is raised from the rest of the property so that waterlogging can never be a problem.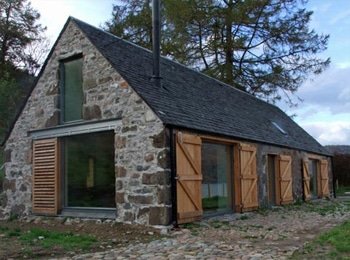 You can buy pole barn house plans or even acquire complete kits for a pole barn, once you have decided the size that you are comfortable with. You can always make designs and arrange all materials on your own. Visiting a scrap yard or recycling facility can often yield material that can be used for a pole barn house, and this can save you a lot of money. The wood that you select must be well seasoned and preferably treated. The standard spacing for poles is between 10 and 12 feet. The height of the posts will depend on your requirement. The posts need to be well embedded into the ground and must be erected vertically. Use temporary props to ensure the verticality before you fill the holes around the poles with concrete. It is best to establish the corners of a pole barn house before you lay the intermediate poles. Care needs to be taken to ensure that corner posts are square, and diagonal dimensions checked to ensure this.
The poles can then be connected with rafters made of planks or two by fours. This banding gives a complete rigidity to the structure. The pole barn is then ready to receive the roof. Roofs for pole barn houses can be flat and slope from the front to the back, or you can have a gable roof that will give you a lot of additional height within your structure. Any roof that you build must extend well beyond the poles so that the rain is kept away from the foundations. Pole barn house plans are also available that can use different roof configurations to give you a home that can be distinctive. The trusses for the roof must rest on the posts and must be braced with each other to give additional strength to the structure.
Your structure is then ready for its flooring, siding and any roof covering that you desire. Your enclosed space can then be designed to provide rooms and other partitions through the use of drywall or other techniques.
Start building amazing sheds the easier and faster way! for more information go here https://polebarnhome.net/sheds